*********** UPDATE 2-28-15 **********
...............
.......For critical fixes, you MUST download the
...........latest version of CYS (v5.6.17) here
.....
****************************************
IMPORTANT PLEASE READ:
*The latest FFmpeg version is needed for muxing DASH video (480p/1080p) and audio. Please
-Windows XP users, if you get "cmdproxy" or ".NET framework" error messages, unhide the
.Console Window in Options> General tab
-Portable Firefox users, you can set up FFmpeg in your profile folder, see FAQ under FFmpeg
Downloading Videos:
Download videos in various formats: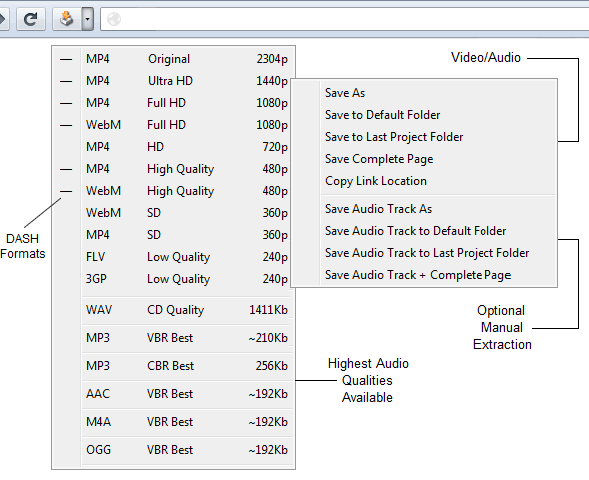 MP3 Converter:
Convert audio track from video to MP3 or WAV, or save audio track in native format (Ogg Vorbis,
AAC/M4A, MP3). Enable MP3 Converter in Options> General tab. In addition to the audio formats in the
main list, you can also manually extract the native audio track from any video using the "Save Audio Track
As" options in the submenu (AAC/M4A set in Options).
Save video, video page, and comments pages to one folder:
..1.Hover over the format you wish to download and select "Save Complete Page" from the
..sub-menu: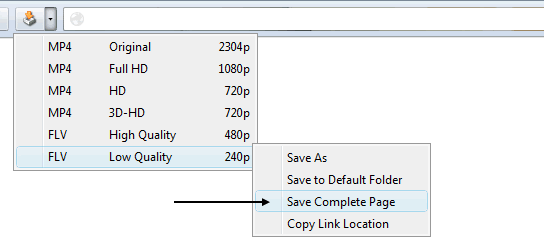 .
..2.Name the project, select the download location, and choose how many comments pages to save: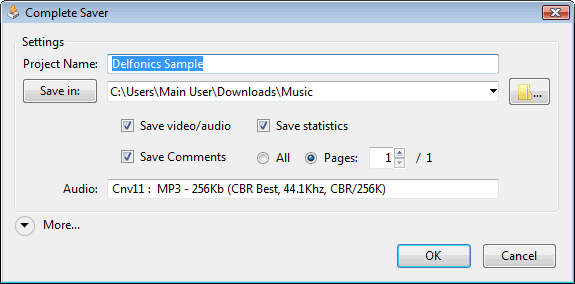 -With the folder list open, you can double click the "Save in" button to switch from history to custom
list: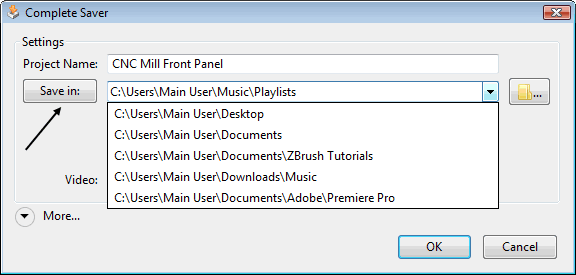 ..3.Click Ok